Although this website features Mike Berman's Techtalk column, which covers everything and anything having to do with personal computers, it also features Andy Marken's Content Insider columns, which deal with marketing trends affecting the public relations and advertising industry and tech/computer companies. You can also follow the ongoing battle over issues affecting geeks worldwide as Mike and Dave Berman go head-to-head in their Berman Vs. Berman debates.
There are two things SMPTE (Society of Motion Picture & Television Engineers) conference attendees like:
How to stay ahead of tech that's breathing down their necks

Standards
Category: Hardware
Published on Wednesday, 29 November 2017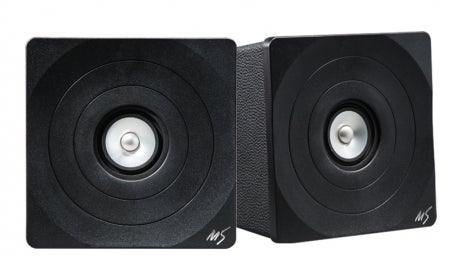 Great things DO come in small packages, especially if you want great audio and are cramped for space.
Imagine, if you will, a stereo amplifier/speaker combo that will take up no more shelf space than the average-size seven-channel rig.
We had the opportunity to play with two
Tozzi One
speakers ($445 for the pair) from MarkAudio-SOTA and a
Sprout amplifier
($499) from PS Audio.
"I've seen things you people wouldn't believe. Attack ships on fire off the shoulder of Orion. I watched C-beams glitter in the dark near the Tannhauser gate. All those moments will be lost in time... like tears in rain..." Batty, Blade Runner, Ladd Company, 1982
Soon after the release of the Blade Runner remake, SMPTE (Society of Motiion Picture and Entertainment Engineers) held their annual conference to solve todays problems but also forecast what the industry will be doing in the years ahead to produce, share, distribute and get paid for the content folks will enjoy.
They were all right!