"C'mon. Let's go see how much we're going for on eBay." Hamm the Piggy Bank, "Toy Story 3," Pixar, 2010
Since children don't come with instruction manuals, the best way to get a peek at how to prepare them for the life they'll inherit is CES.
This year, there were enough new toys to help parents handle every situation.
Category: Hardware
Published on Wednesday, 29 November 2017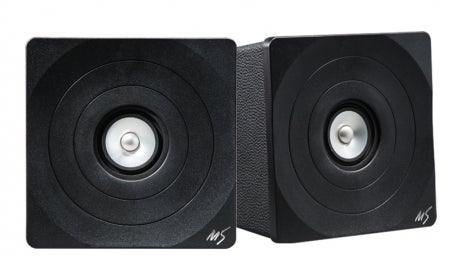 Great things DO come in small packages, especially if you want great audio and are cramped for space.
Imagine, if you will, a stereo amplifier/speaker combo that will take up no more shelf space than the average-size seven-channel rig.
We had the opportunity to play with two
Tozzi One
speakers ($445 for the pair) from MarkAudio-SOTA and a
Sprout amplifier
($499) from PS Audio.
"What an absurd idea! What an absurd idea! Lady, I may be a born fool, but you got ten absurd ideas to my one, an' don't you forget it!" – Charlie, "The African Queen ," United Artists, 1951
My daughter first got behind the steering wheel when she was about seven, learning to drive in a big open field next to the marina where we kept our boat.
It was a blast … for both of us.
Mom? Not so much.
"There are two dilemmas... that rattle the human skull. How do you hold onto someone who won't stay? And how do you get rid of someone who won't go?" Gavin, "The War of the Roses," 20th Century Fox, 1989
CES is all about "things."
Things people can talk to; which, in turn, talk to other things as well as something somewhere else to come up with things to sell you; and so, the cycle continues.
For many of the things, services and apps at the show CES 2018 will be the last time they will be seen.
But for the companies and buyers with deep pockets, they will slowly enter our homes and become part of our daily lives.